1st GEO Knowledge Hub Webinar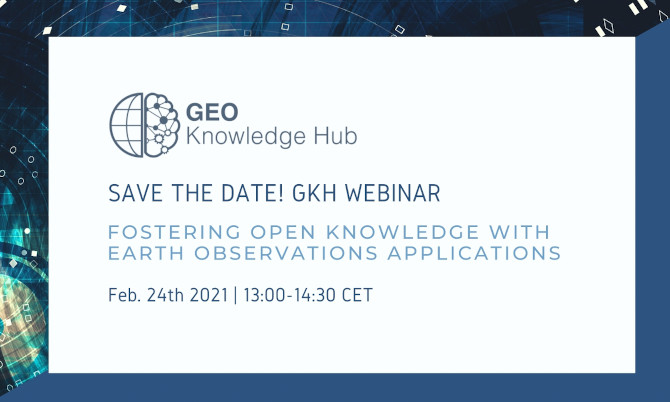 The first GEO Knowledge Hub (GKH) webinar, planned for the 24th February 2021, will introduce the GKH in its current stage of development.
In July 2020, the GEO Executive Committee approved the 1-year GKH Implementation Plan, which aims to develop a full working prototype of the GKH. Since approval, the GEO Secretariat team supporting the GKH implementation has made considerable progress towards the development of the prototype.
The webinar will feature 1h30mins of live presentations and discussions. Participants will have an opportunity to meet and interact with the GKH team and with Knowledge Providers from activities in the GEO Work Programme.
The goal is to provide a user perspective based on input from the Knowledge Providers, notably to outline GKH capabilities and benefits to the GEO community.
Sign up to receive the latest information about the upcoming webinar.